Wellington Tunnels
The largest surprise attack of the First World War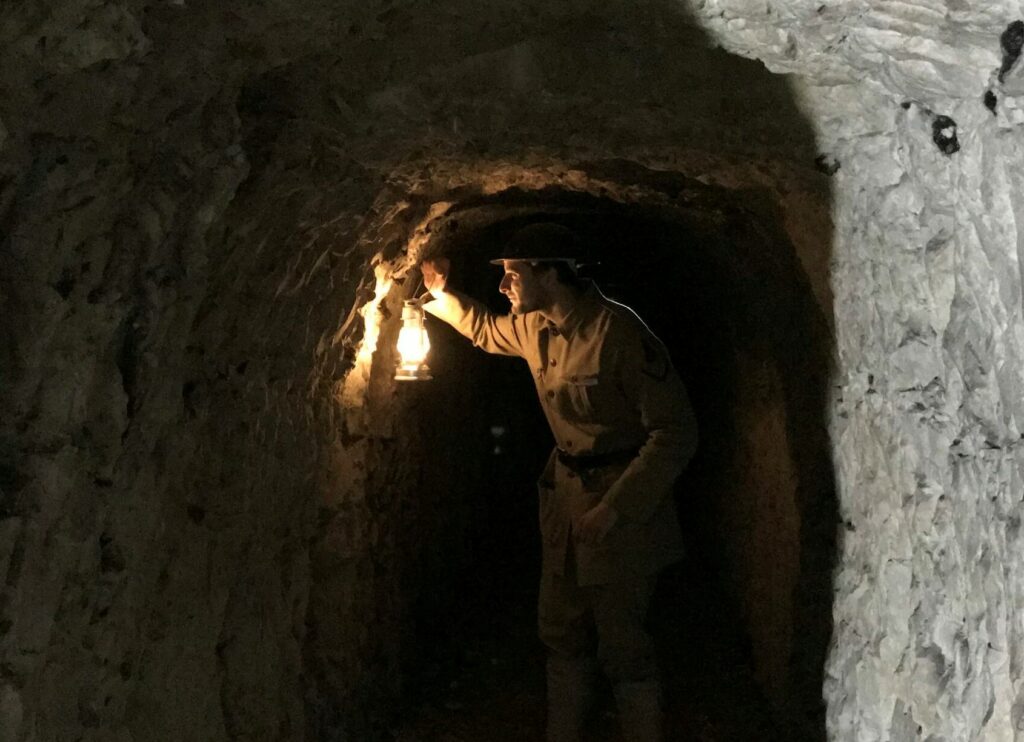 AN IMMERSIVE EXPERIENCE 20 METRES BELOW GROUND
20 metres below the pavements of Arras, discover the Wellington Tunnels, a museum steeped in memory and emotion. In November 1916, the British started preparing for the 1917 spring offensive. Their stroke of genius: to have the New Zealand tunnellers connect up the town's medieval chalk extraction tunnels to create a network of underground barracks, large enough to accommodate up to 24,000 soldiers.
Nos visites
Discover and plan your activities
Collines et Plaines d'Artois 14-18
Découvrez les principaux sites de mémoire
Visite du mémorial de la bataille d Arras. La visite se fait avec un guide. Visite ludique et très intéressante.
Armelle HÉNAULT
2023-03-14
Une partie de l'histoire 14-18 peu connue, à découvrir, avec une guide pationnante
Passionnant ! Super guide.
Monique Guillaume
2023-03-12
Beaucoup d'émotion lors de cette visite en pensant à ces jeunes gens volontaires venus de loin pour nous aider, pour certains d'entre eux au sacrifice de leur vie. Oui cultivons cette mémoire à l'heure de l'individualisme....
Patrick Houdart
2023-03-11
C'est un lieux à découvrir si vous êtes passionné par la première guerre et la bataille d'Arras. Je vous le recommande.
Audrey Leclercq
2023-03-07
Belle expérience et très bon guide. A faire sans hésiter.