Personal Memory (IN FRENCH ONLY)
---
Discover the Wellington Tunnels guided by those who experienced it. Dressed in WW1 uniform, your guide will explain to you with emotion and sensitivity what the days were like in the run up to the Battle of Arras. This is a family-friendly tour, where young and old alike can discover the preparations for the biggest surprise attack of the First World War.
A family visit to the Wellington Tunnels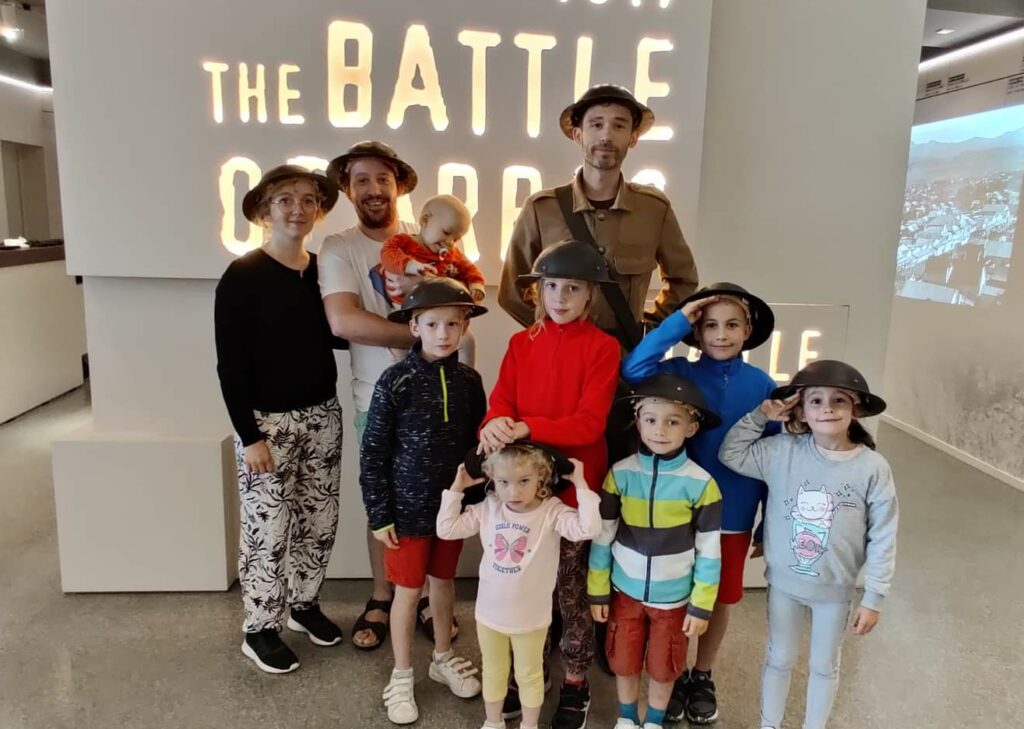 An immersive tour for the whole family
C'est LA visite familiale de la Carrière Wellington. Petits et grands se prennent au jeu et écoutent avec passion leur guide incarnant un personnage ayant vécu la bataille. Une visite immersive et interactive qui vous plonge plus de 100 ans en arrière sur les traces de ces hommes qui ont participé à la plus grande attaque surprise de la Première Guerre mondiale.
Conditions of tour
Durée de la visite : 1h.
Please wear warm clothing
Visite en français