The Battle of Arras memorial wall
The Wellington Quarry is also a place of contemplation, in which to commemorate the soldiers who prepared for and fought in the Battle of Arras. On the surface, portraits, sculptures and memorials prolong the emotion you will experience during the tour.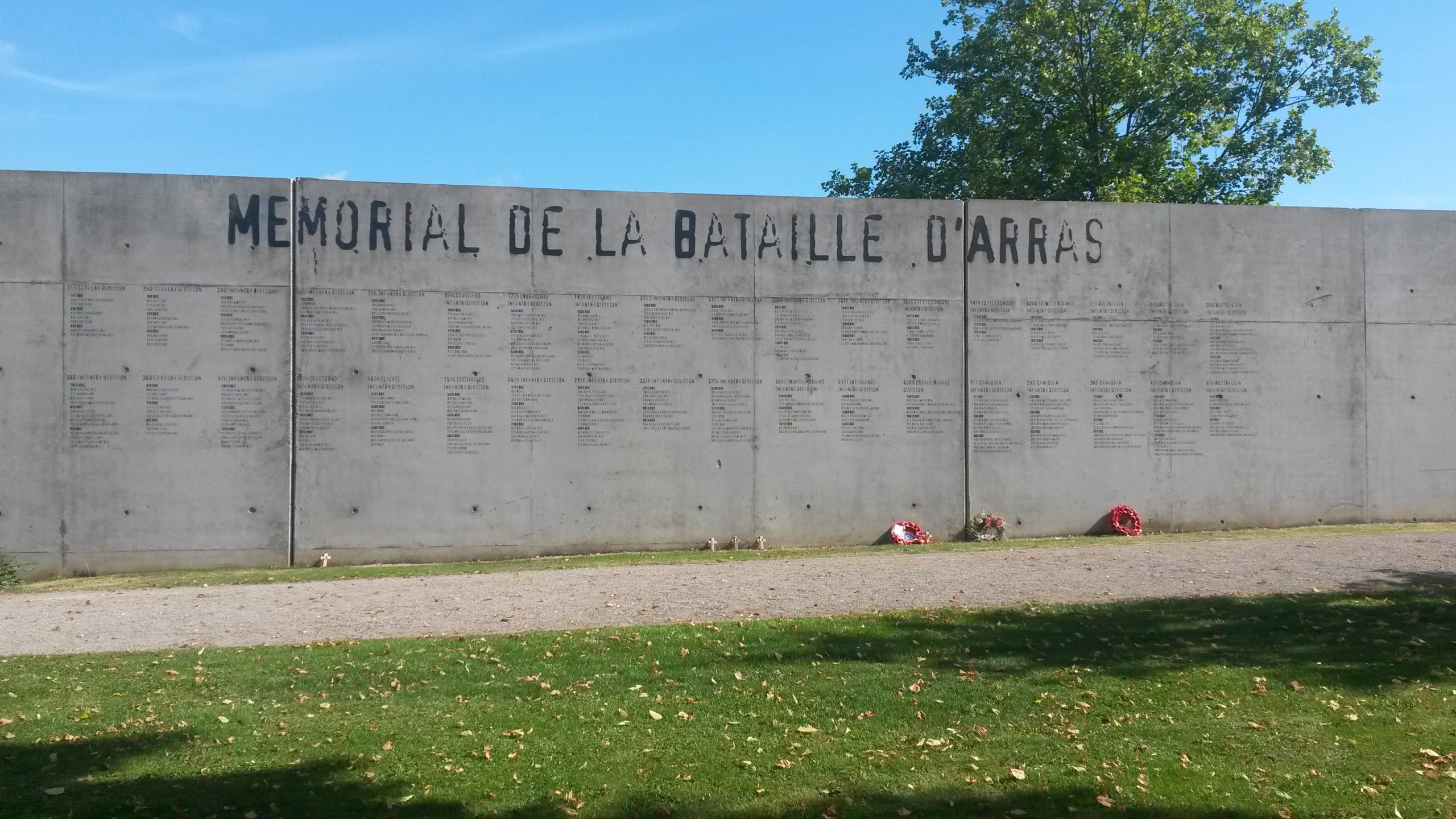 A memorial wall has been erected in the quarry garden on which the names of the infantry and cavalry units who fought in the Battle of Arras are inscribed. This memorial area pays tribute to the sacrifice of the British soldiers and Commonwealth troops who came to the Artois region to fight.
Every year, at the foot of the memorial wall, a daybreak ceremony is held at 6:30 am, the exact time the Battle of Arras began.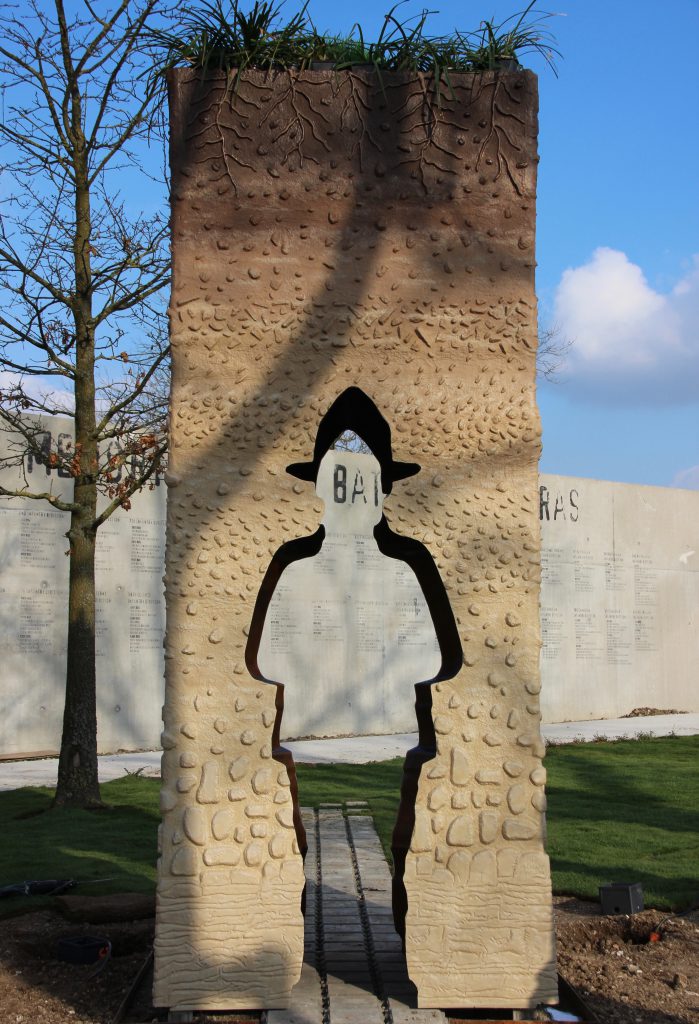 The Earth Remembers
At the foot of the memorial wall, you will find the monumental silhouette of a tunneller carved out of a section of the Arras quarries.
Culminant à plus de 3 mètres de hauteur, cette œuvre en bronze de l'artiste Marian Fountain rend hommage aux tunneliers néo-zélandais qui jouèrent un rôle déterminant dans la Bataille d'Arras en creusant les fameuses galeries sous la ville.
A memorial dedicated to the New Zealand tunnellers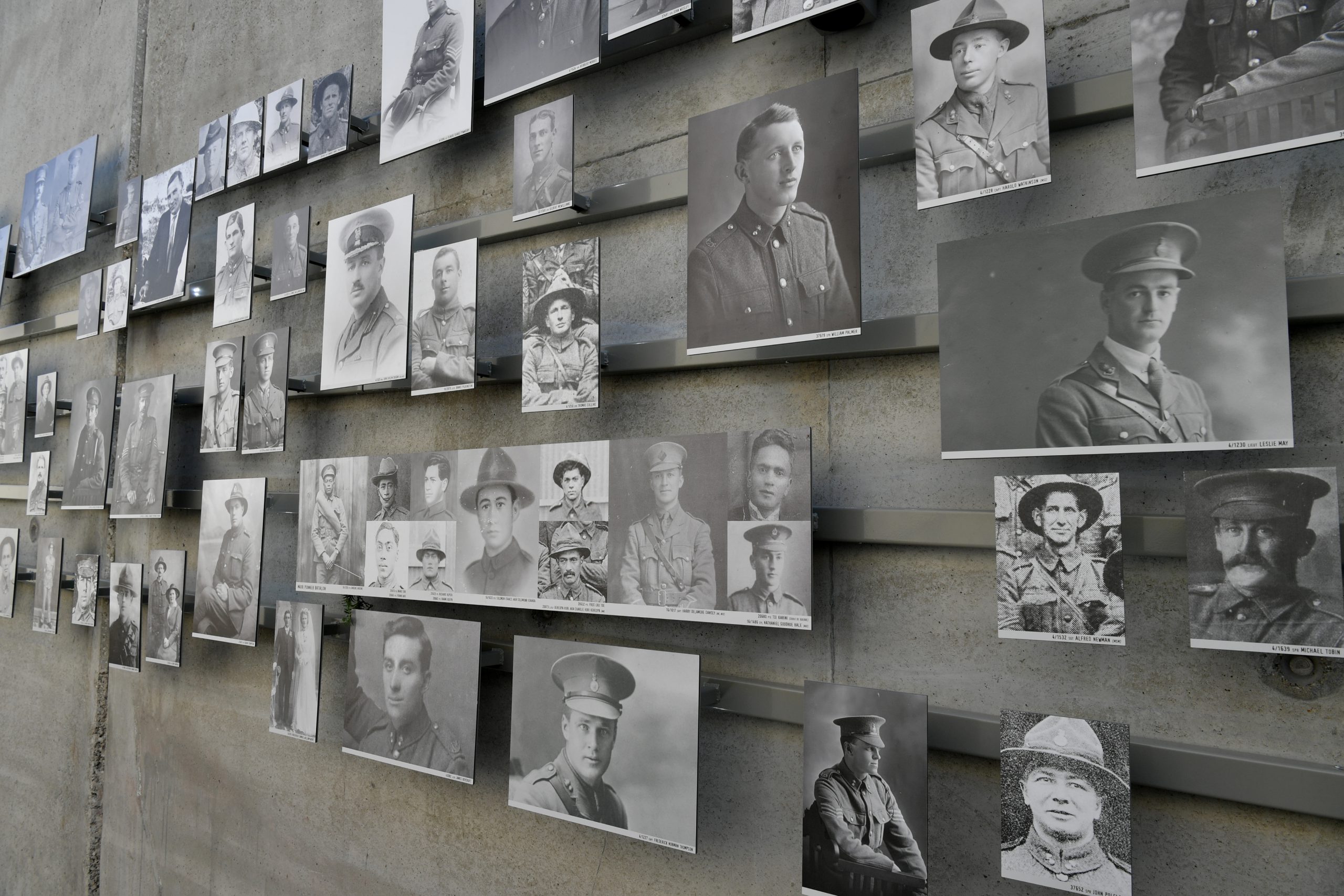 With a mosaic of portraits, the Wellington Quarry invites visitors to gaze into the eyes of the miners who travelled from the other side of the world to prepare for the greatest surprise attack of the First World War.