Panoramic story, visit the Wellington Tunnels
Conditions of tour
Duration of tour : 1h30
Private tour
Please wear warm clothing
Tour ends with a 10 minutes film
Audio guide disponible.
An immersive experience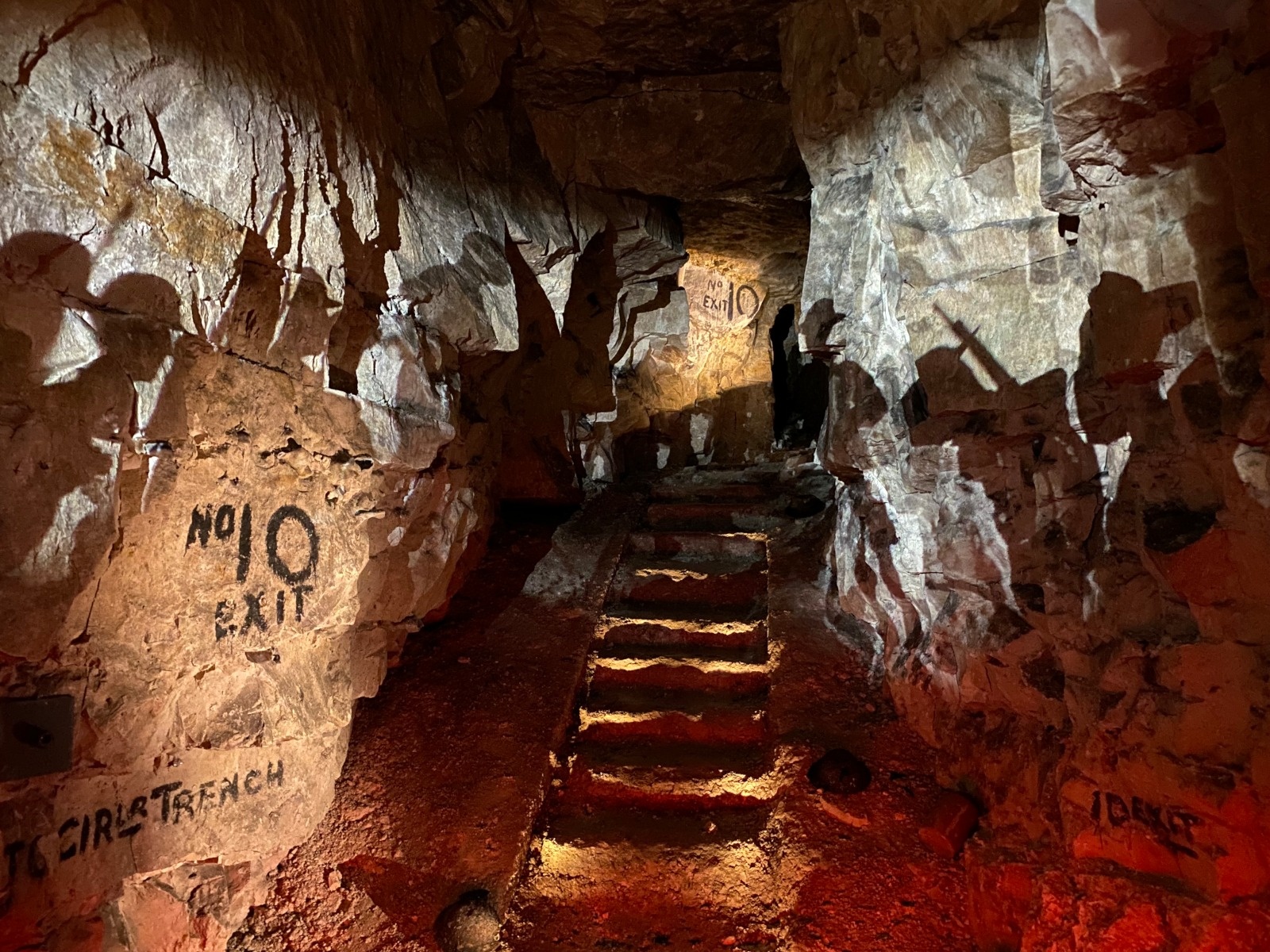 C'est la visite historique phare de la Carrière Wellington. Celle qui a fait la réputation de la carrière. Après s'être équipé d'un casque et d'un audio-guide, le groupe descend à 20 mètres sous terre accompagné par un guide conférencier. Le parcours est rythmé par des arrêts pour commenter les lieux de vie des soldats à la veille de la bataille d'Arras. Au fur et à mesure de la visite guidée on découvre l'intimité des soldats et leur quotidien avant l'assaut du 9 avril 1917. La remontée à la surface dans les pas des soldats vous amènera à vivre le choc de la bataille, à travers la projection d'un film.